KHAWNGLUNG WILDLIFE SANCTUARY
Location
23o07' – 23o 09' North Latitude and 92o52' - 92o 54' East longitude.
Area
35.75 Sq. Km
Fringe villages
Pangzawl, Rawpui, Bungtlang, Sialsir, Lungchhuan and Chawntui
Officer In-charge
DCF, Wildlife, Aizawl and managed by Foresters/Forest Guards and Wildlife Guard from the fringe villages.
Distance from Aizawl
140 km.
Best season to visit
October - March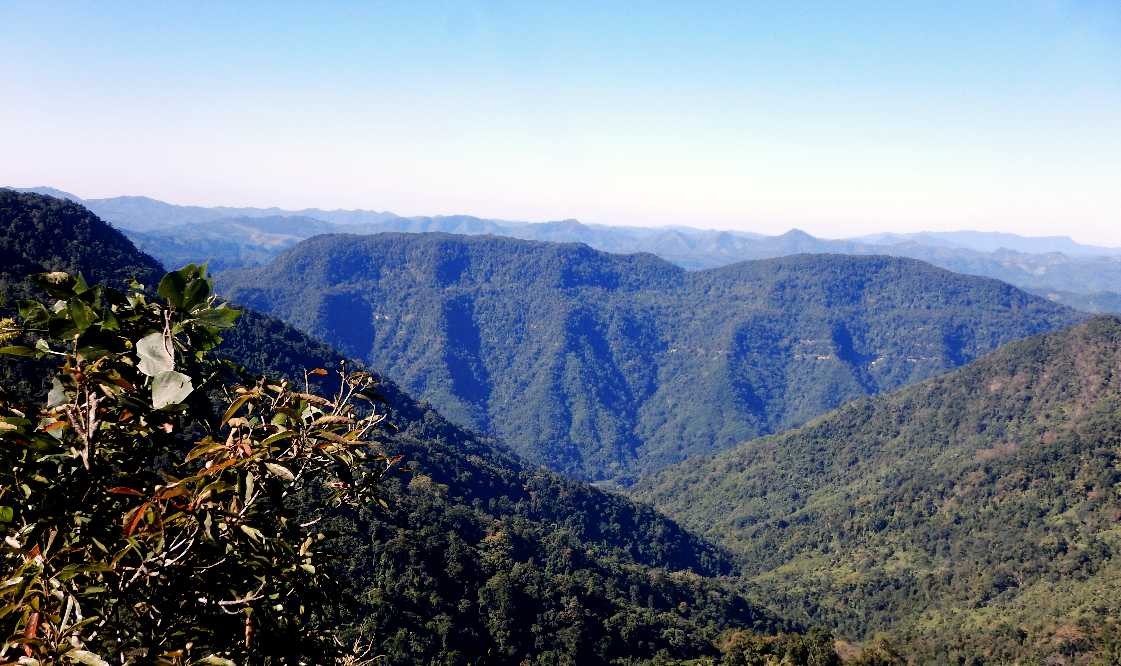 Important Wild Animals
Tiger (Sakei), Leopard (Keite), Himalayan black bear (Savawm), Binturong (Zamphu), Sambar (Sazuk), Barking deer (Sakhi), Serow (Saza), Wild boar (Sanghal) etc. Arboreal animals like – Hoolock gibbon (Hauhuk), Leaf monkey (Dawr) Common langur (Ngau), Slow lorries (Sahuai) etc.
Important Birds
Great Indial hornbill (Vapual), Wreathed Hornbill (Kawlhawk), Pied hornbill (Vahai), Mrs. Hume's pheasant (Vavu), Khaleej pheasant (Vahrit), White cheeked partridge (Varung), Assam or Mountain Bamboo partridge (Vahlah) etc.